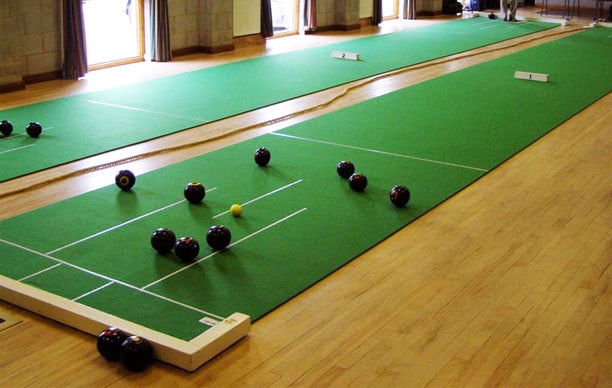 GCC Carpet Bowls
49
49 people viewed this event.
Our carpet bowls activity is designed to
reduce isolation and loneliness as well as increasing social interaction, combined with a fun activity.
This activity is particularly suitable for
people with some form of memory loss and their carers (but open to all).
This will be a fun afternoon, meeting new people, making friends, learning a new game, and discovering a new interest.
All the equipment is provided.
Just turn up willing to have fun!
Being held on the 2nd Thursday of each month at the Broadstone War Memorial Hall.
Being physically active is proven to have a range of health and
wellbeing benefits for all people.
– It can help to reduce the risk of developing dementia.
– It can improve the symptoms of dementia.
– It has a range of physical and well-being benefits that can improve the quality of life for people in all stages of the condition and their carers.